Ohmygosh – I can't believe it is already February 3
rd
and I haven't posted my Currently. I am so sorry Farley – I love you and can't believe that it has taken me so long! My mind has been racing with so many other things lately and I am looking forward to a break!
So, here is my February (so far!)…
And – it is Super Bowl Sunday!! Woohoo – nothing like a good football game in the house!! I love today – it's a perfect reason for a buffet of snack foods and an excuse for me to yell at the television! Yayy!
But, best of all, are the discounts I can save in my Teachers Pay Teachers cart. I am so excited!! I have about 10 things that I have been holding off on purchasing knowing I could scoop up some savings today… You're Welcome Mr. Realistic (Not that he was listening/reading!)… but I'll remind him when he sees the bill – ha!
Anywho – head over to my store and pick up some goodies at 28% off. Use the promo code SUPER.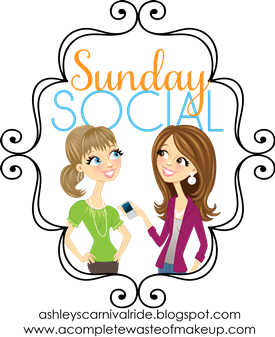 1. If you were stuck on an island what are the two material items you would want to have?
My laptop (I would still need to blog, right?!) and an unlimited supply of Girl Scout cookies. Blogging with a sugar high – yep, that's the life!
The Big Bang Theory & 2 Broke Girls
3. If your house was on fire what two things aside from family, pets, etc would you grab?
Okay, don't judge….my teacher bag. I know, seriously, but I have a ton of stuff in that important tote. It would save tons of planning and my phone is there so I would have EVERYTHING. And my second thing would be my laptop.
4. What are your two most favorite articles of clothing?
Okay – let's just get this clear – I don't wear them together!! My yoga pants – a girls needs to be comfortable – and my Dansko shoes. Yes, true shoe lust!!
5. What two movies that you saw in the past year would you recommend to us?
We are not huge movie goers. I love to watch a good movie – but usually we watch them here in Realisticville. So, I'm going with The Hunger Games. It was amazing, but the book was better in my opinion.
6. What are your two biggest guilty pleasures?
Chick-fil-a and reality TV