While watching Big Ten football today, I decided to take a quick break and do some spying reading at other teacher's blogs about what they're doing in their classrooms.

While reading I found a great party!!
Here's how to play...
1. Choose 3 fellow bloggers - one that has MORE followers, another that has about the SAME number of followers, and last, somone that has LESS followers.
2. Highlight their blogs with links to encourage others to check them out. Don't forget to let your fellow bloggers know what you shared about them.
3. Finally, leave them a comment on their blog showing some love by offering them a goody from your store as their treat.
Here are my favorites...head over and check out their blogs!!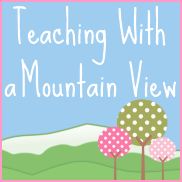 This is one of my favorite "new blogs." Mountain View Teaching's design is Ah-mazing!! A girl after my own heart - a polka-dot fan! She also has great TPT task cards - make sure you check them out!!
Relax with a Great Book looks like a great new blog and one that I am so excited to be following! Like me, she's new to the blogging world so follow her soon and travel along on her new blogging adventure!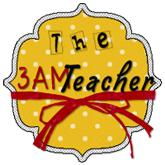 I don't have enough words to explain to you my LOVE of The 3AM Teacher!! She has adorable clip art and borders - yes, I am a hoarder so I own a TON of her stuff!! Make sure you pop in to her TPT store and take a look at all her goodies!!
Now it's your turn. Pass on the BOO to 3 of your favorite blogs, tell us about them, and link up! But make sure you do it before October 31st or you'll be left behind the ghosts and surrounded by turkeys!!